---
---
Reason to Buy From Us
Payment methods
Your payment information is processed securely. We do not store credit card details nor have access to your credit card information.
Description
Specifics:
Product Name: Guojia cake qiele
Product size: 15cm
Product material: environmental protection plastic
Product list: cake block * 6, knife, candle * 6, rice rabbit, cream * 6, orange * 3, kiwi * 3, strawberry * 3, chocolate bar * 4, love brand, cherry * 3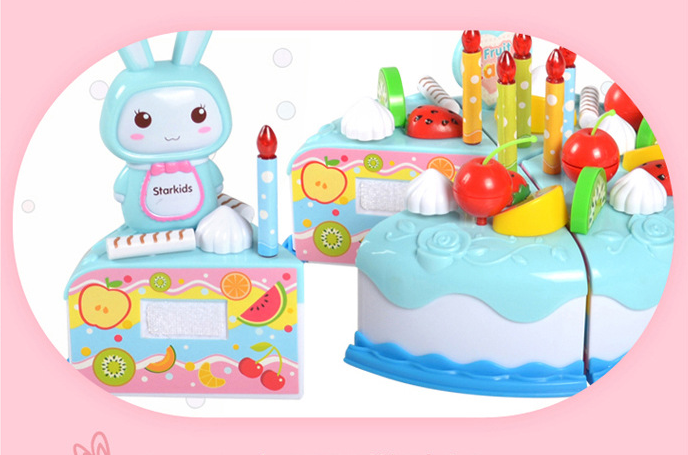 Contact Us
Need Help? Use this form to contact us at toysvendor. Our representative will follow up with you within 24 hours or email us at info@toysvendor.com.